Updated:

@

28-Nov-2022 4:24am

Summary / Temperature
Wind
Rain
Outlook

48.7°F






Cool



Feels like:

47°F





Today
Yesterday
High:

56.7°F




12:00am

56.7°F
11:36pm
Low:

48.7°F




4:14am

34.3°F
6:42am

WSW




2


Gust:


6 mph

1

Bft -

Light air

Today:

12.1 mph

12:37am

Gust Month: 21.9 mph November 11

| | |
| --- | --- |
| Rain Today: | 0 in |
| Rain Rate (/hr): | 0 in |
| Rain Yesterday: | 0.47 in |
| This Month: | 2.21 in |
| Season Total: | 27.84 in |

Monday


Mostly Sunny

Humidity & Barometer
Almanac
Moon

Humidity:

89

%
Dew Point:

45.7°F

Barometer:

29.36 inHg

Baro Trend:

Steady

| | |
| --- | --- |
| Sunrise: | 6:49am |
| Sunset: | 4:13pm |
| Moonrise: | 11:42am |
| Moonset: | 9:16pm |

Waxing Crescent
26%
Illuminated

UV Index Forecast
UV Index Forecast
NWS Weather Forecast - Outlook: Rest Of Tonight & Monday
Rest Of
Tonight

Mostly Clear
Lo

>45°F

NWS forecast: Mostly clear. Not as cool with lows in the upper 40s. Southwest winds 10 to 15 mph with gusts up to 25 mph.
Davis VP+ forecast:

Mostly cloudy and cooler. Windy with possible wind shift to the W, NW, or N.

Monday


Mostly Sunny
Hi

≈55°F

NWS forecast: Mostly sunny. Highs in the mid 50s. Temperature falling into the upper 40s in the afternoon. West winds around 10 mph, becoming northwest in the afternoon. Gusts up to 25 mph.
Snowfall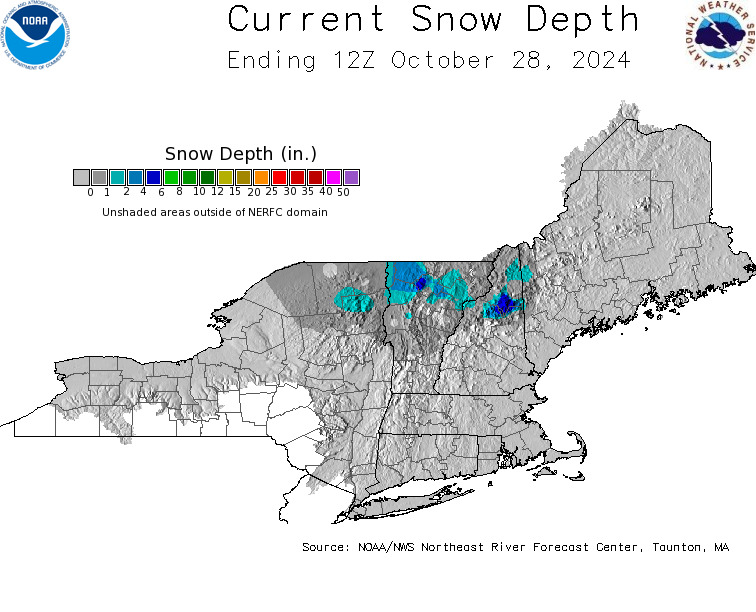 Revolver Visitor Map